Some Irish /
No Irish, but interested?
Are you interested in learning or improving your Irish? Maybe you would like some advice or suggestions on how to practice your Irish with people in a relaxed way outside of a class room. The number of daily Irish speakers in Dublin has grown and BÁC le Gaeilge are here to help promote the language in the community.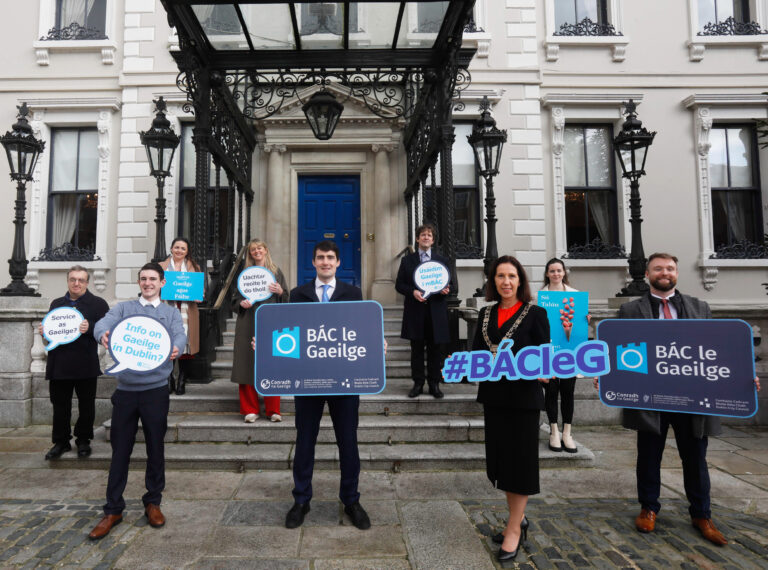 Events for everyone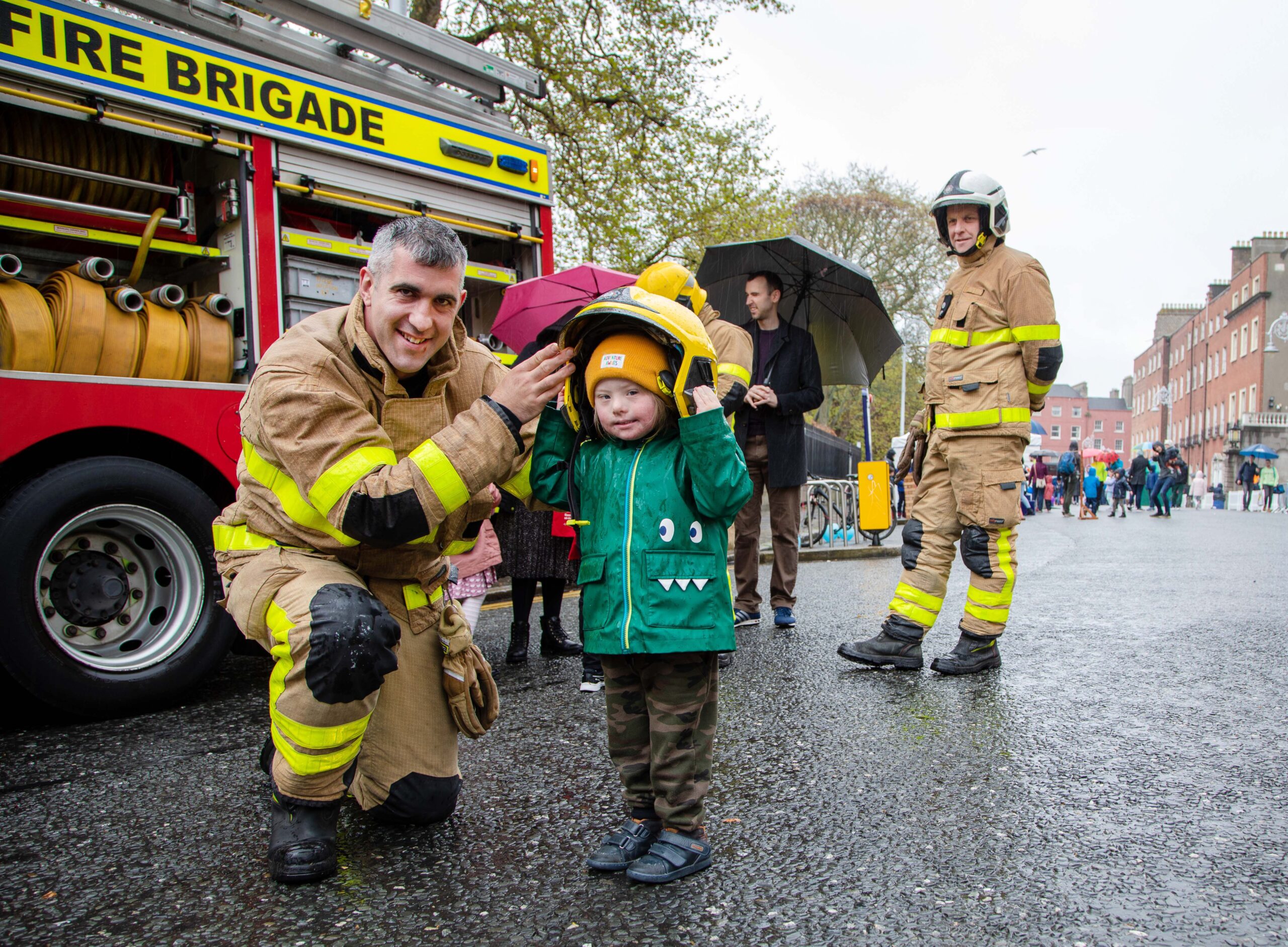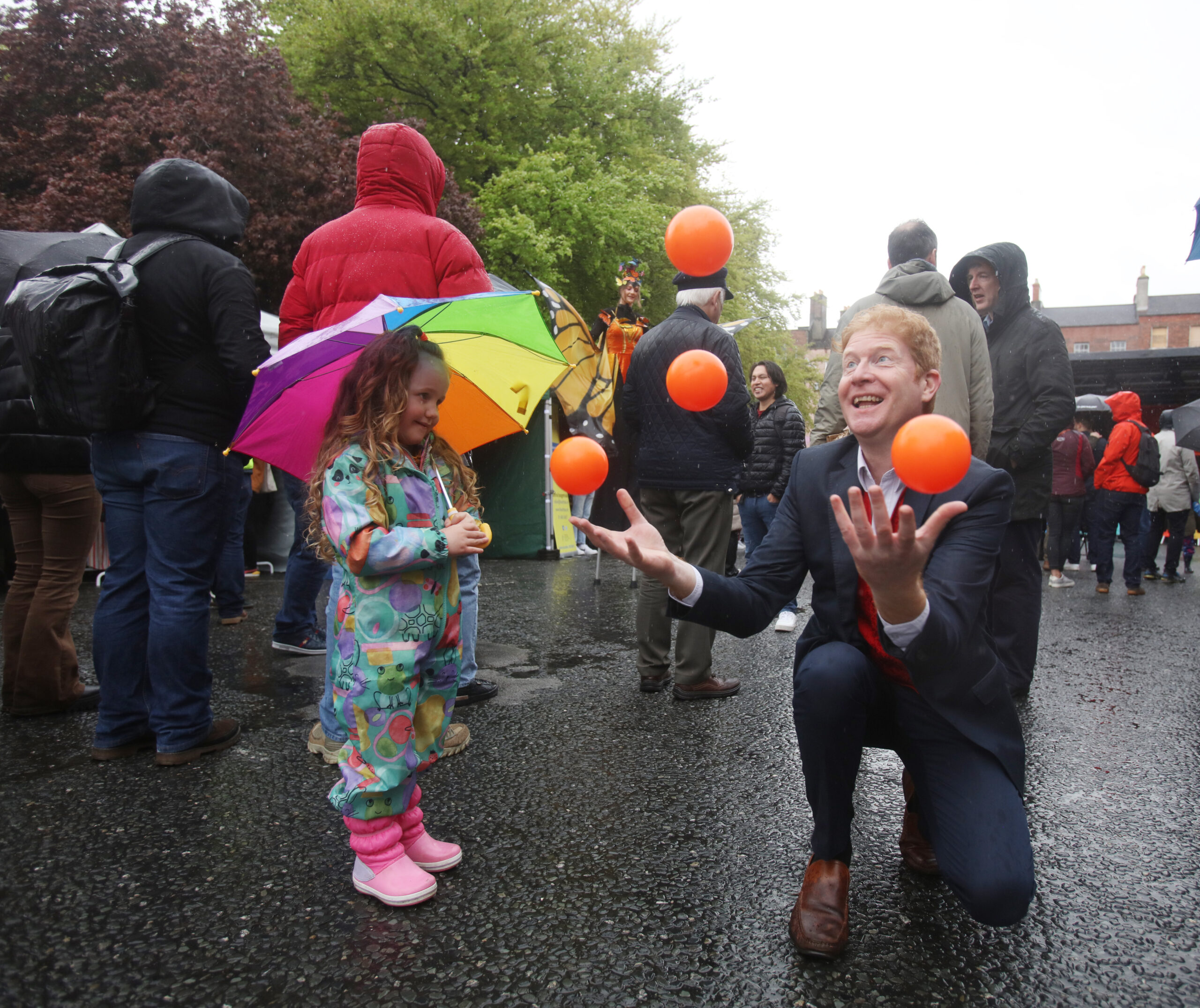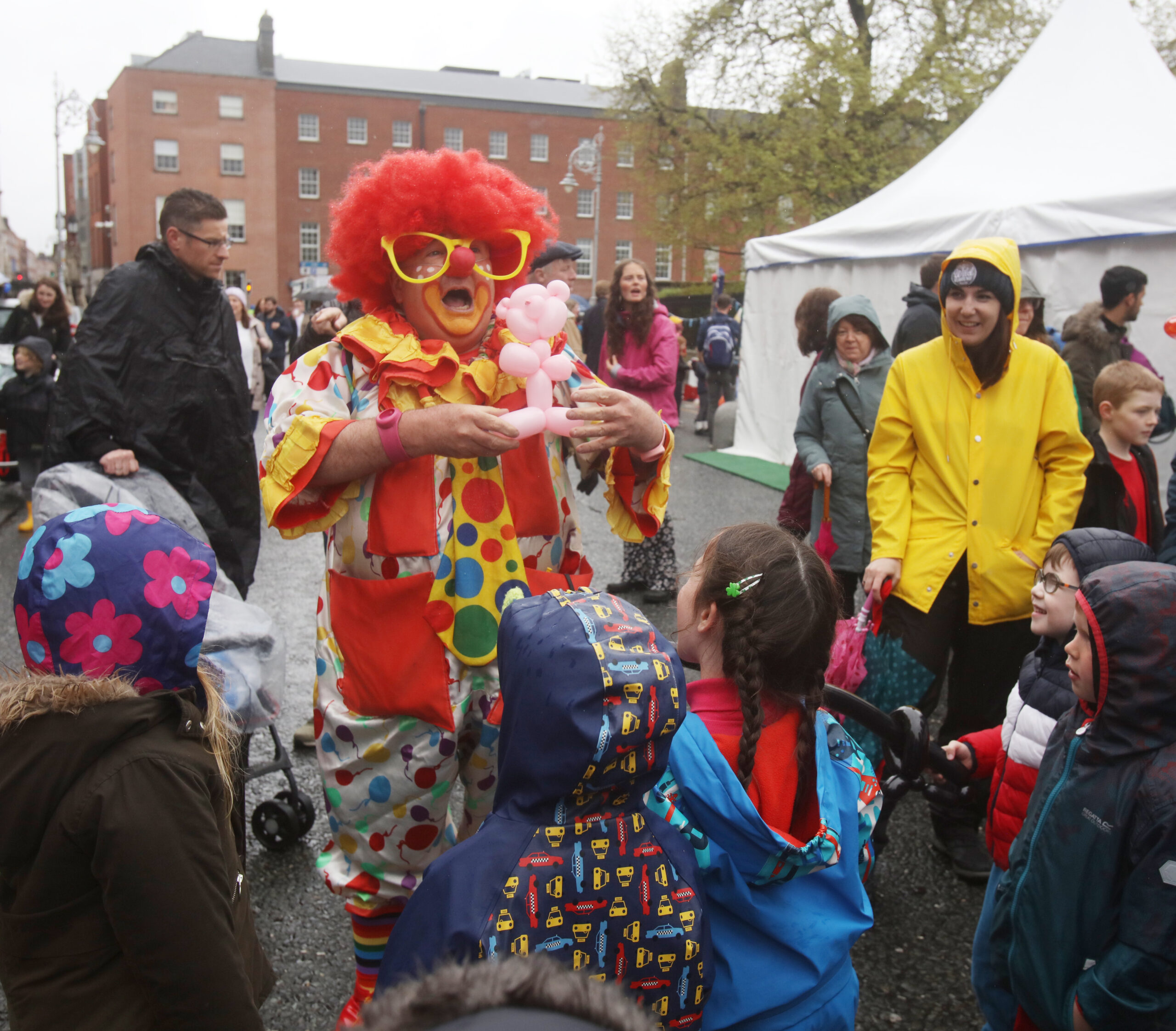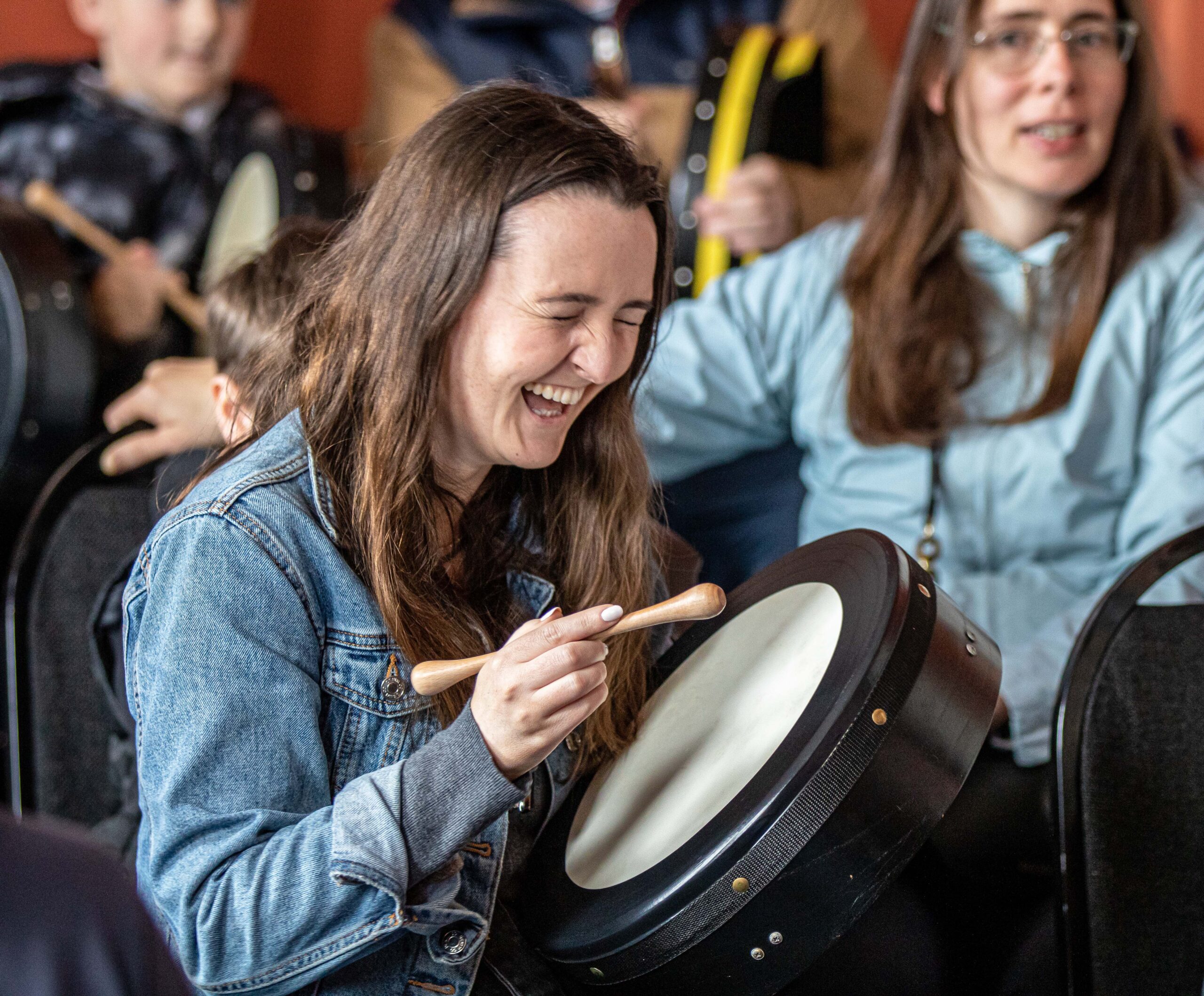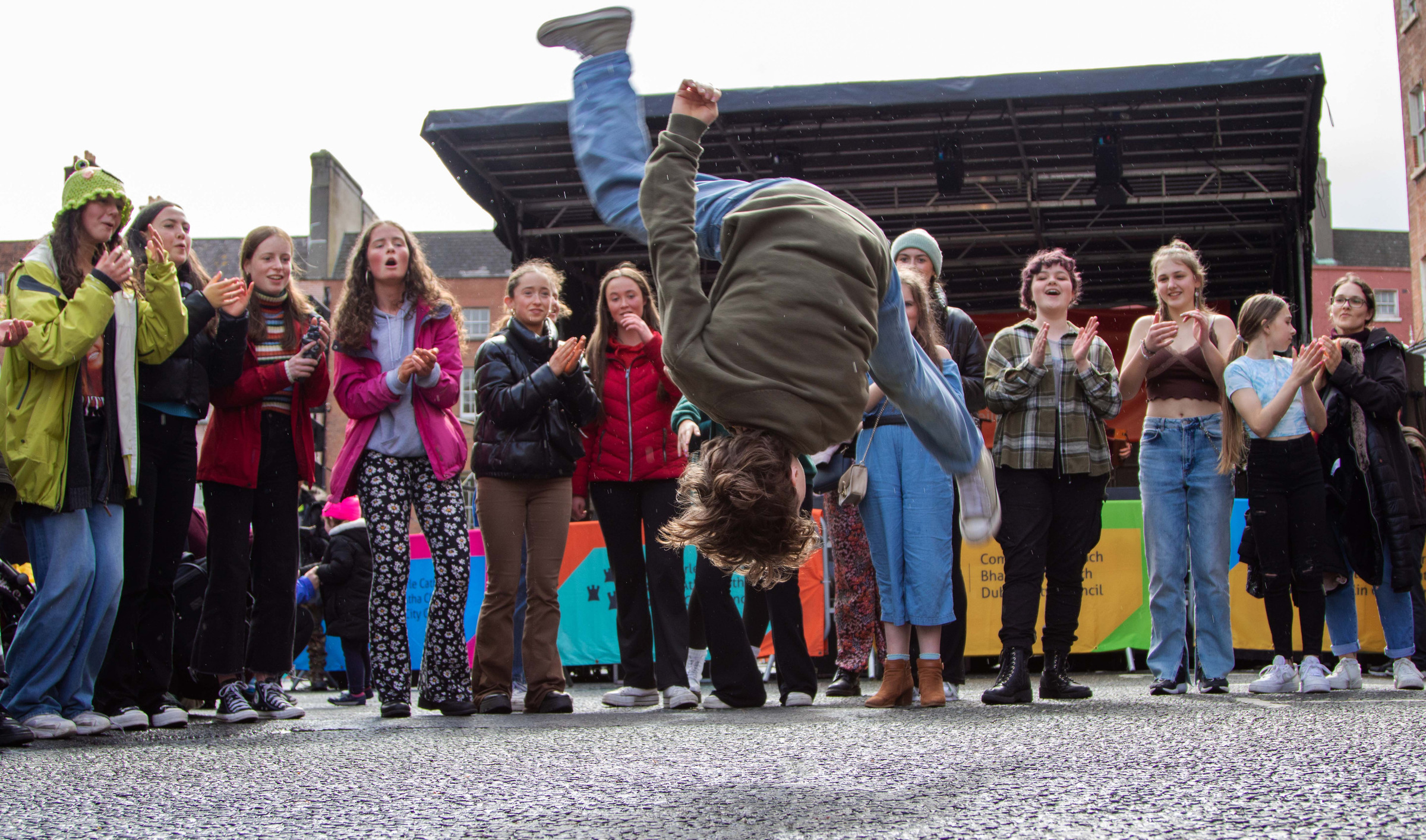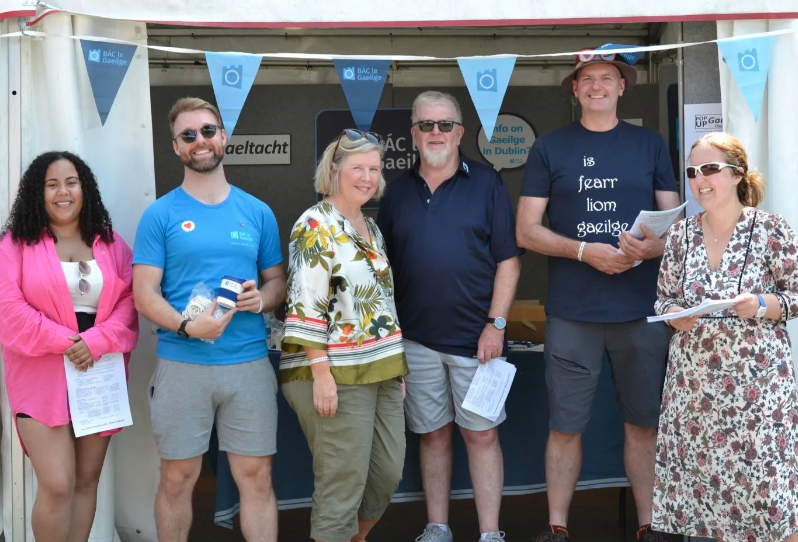 Tá imeachtaí Gaeilge i mBaile Átha Cliath ar fáil anseo …
How to create my own event
Ar mhaith leat d'imeacht Gaeilge féin a chruthú?
Tá sé an-simplí d'ócáid féin a eagrú, níl gá go mbeidh sé casta.
Look at our examples:
We have put together a list of examples to help you organise your first event:
Conversation Circles
Chance to speak
There are many Conversation Circles that take place throughout the country. There are different group levels to cater for all standards or Irish. These Conversation Circles provide people with an opportunity to use their Irish, it doesn't matter if you are only learning or if you're a native speaker who wants to meet new people who have Irish. Conradh na Gaeilge believe that you don't need a crowd to get people talking in Irish in every corner of the country - two is enough.
Easy
Tá sé an-éasca grúpa nua Caint & Comhrá a bhunú – níl ag teastáil ach go mbuailfidh grúpa beag le chéile i gcaife áitiúil nó sa bhialann san ionad oibre le comhrá le chéile i nGaeilge ar bhonn rialta. Cuireann beirt chainteoirí Gaeilge fáilte roimh dhaoine eile le spéis sa teanga ag gach ionad a ghlacann páirt i scéim an Chonartha gach seachtain nó gach mí.
Two is enough
There is no cost associated with or time investment needed to take part in the Irish network - two is enough, because this could be during your lunch or coffee break that people will be taking regardless. The difference is that this break will be taken at a different location together with others who are interested in the language. When you have a time, place and contact details for your conversation circle, send the details to: caint@cnag.ie or you can register it as an event on BÁC le Gaeilge.ie caint@cnag.ie nó is féidir é a chlárú mar imeacht ar BÁC le Gaeilge.ie féin.
Pop-Up Gaeltacht
Pop-Up Gaeltacht is a new phenomenon that encourages people to use whatever Irish they have. These events are usually organised in pubs where people are comfortable and where the atmosphere is positive and enjoyable.
Pop-Up Gaeltacht is an open-source concept. Everyone owns it and no one owns it. A date is chosen and people meet up to speak Irish. It should be the same day every month - the last Friday of the month for example - so that people will easily remember.
Below are the Pop-Up Gaeltacht logos. When you have a date chosen, create a poster and follow the below steps: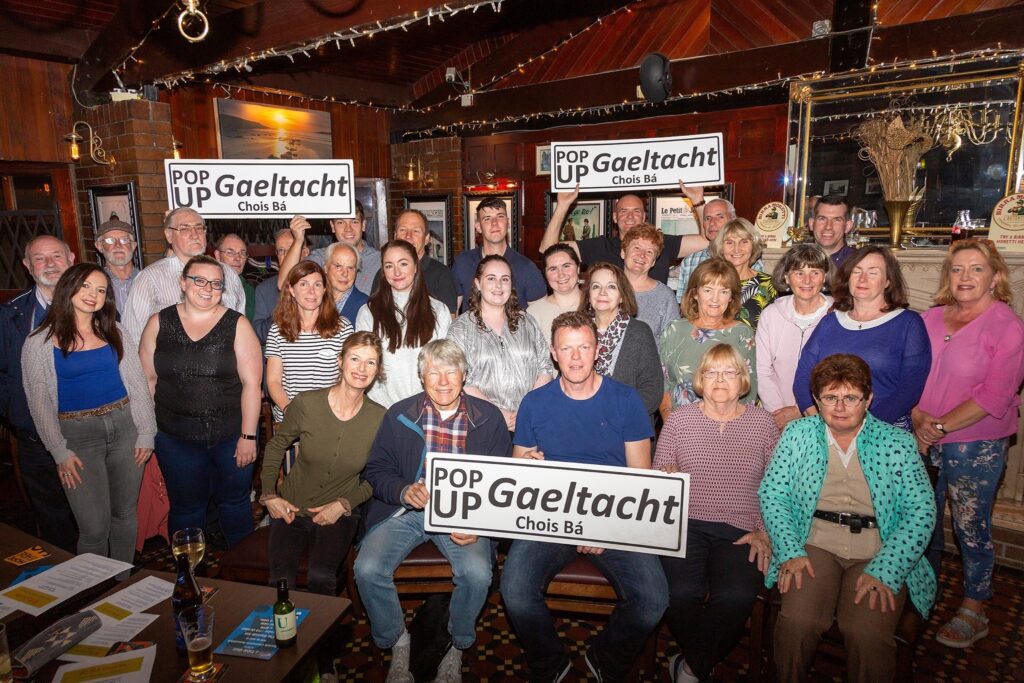 How to create a Pop-Up Gaeltacht:
1
Choose a bar
Beár ar bith is mian leat – is cuma cé ceann!
2
Welcome
Welcome everyone by advertising in Irish only
3
Part of the Community
It is more enjoyable not to book an area, we are part of the community, not on the periphery of it.
4
Don't
Don't provide entertainment apart from what is usually provided at the pub.
5
Spread the word
Regsiter the event on BÁC le Gaeilge.ie and share it on social media (so that it can be shared).
Tea and Chats
These are informal events simply to have a conversation in Irish over a cup of tea or coffee
Aimed at Irish language learners for the most part, these give opportunities to people to practice whatever Irish they have.
Níl rud ar bith de dhíth seachas comhluadar. Is deis iontach í Gaeilge laethúil a chleachtadh. Nuair atá an chéad imeacht Tae & Plé forbartha agat, ní mór duit dáta a roghnú don chéad imeacht eile ionas go mbeidh dul chun cinn rialta ar chaighdeán Gaeilge an ghrúpa.