Are you ready to take the first steps towards using irish in your business? Below you'll find the services we offer and the ways we can support you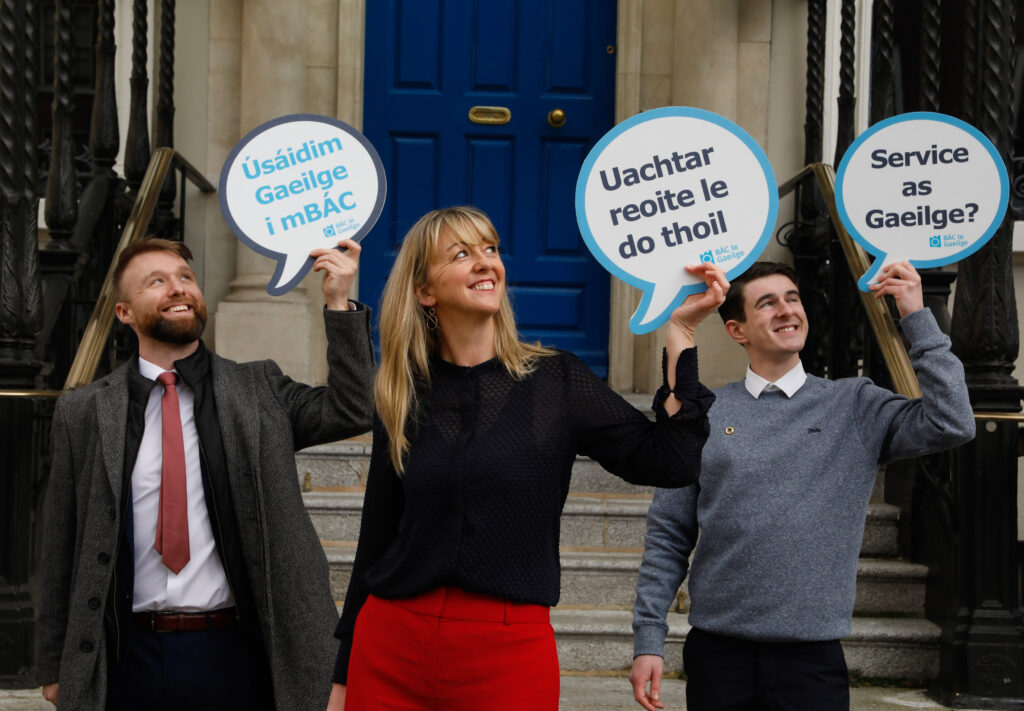 Irish is alive and thriving in Dublin!
From a survey that was coducted in February 2022, the people in Dublin City agreed that Irish should be;
*results taken from the Dublin Your Voice Survey February 2022
*results taken from the Dublin Your Voice Survey February 2022
*results taken from the Dublin Your Voice Survey February 2022
The above results show that your customers would welcome Irish
BÁC le Gaeilge are here to help you!
BÁC le Gaeilge supports businesses in using Irish from day-to-day. If you are interested in sharing your cúpla focal or learning some Irish, we are here to help.


If you register your business with BÁC le Gaeilge, you will be a part of an ever-growing network. Along with a listing on our website, you will also receive the following supports completely free of charge:
It doesn't matter what level of Irish you have, BAC le Gaeilge are here to help you promote Irish and in turn, promote your business!
Would you like to grow your business with Irish?
Contact us today for more info