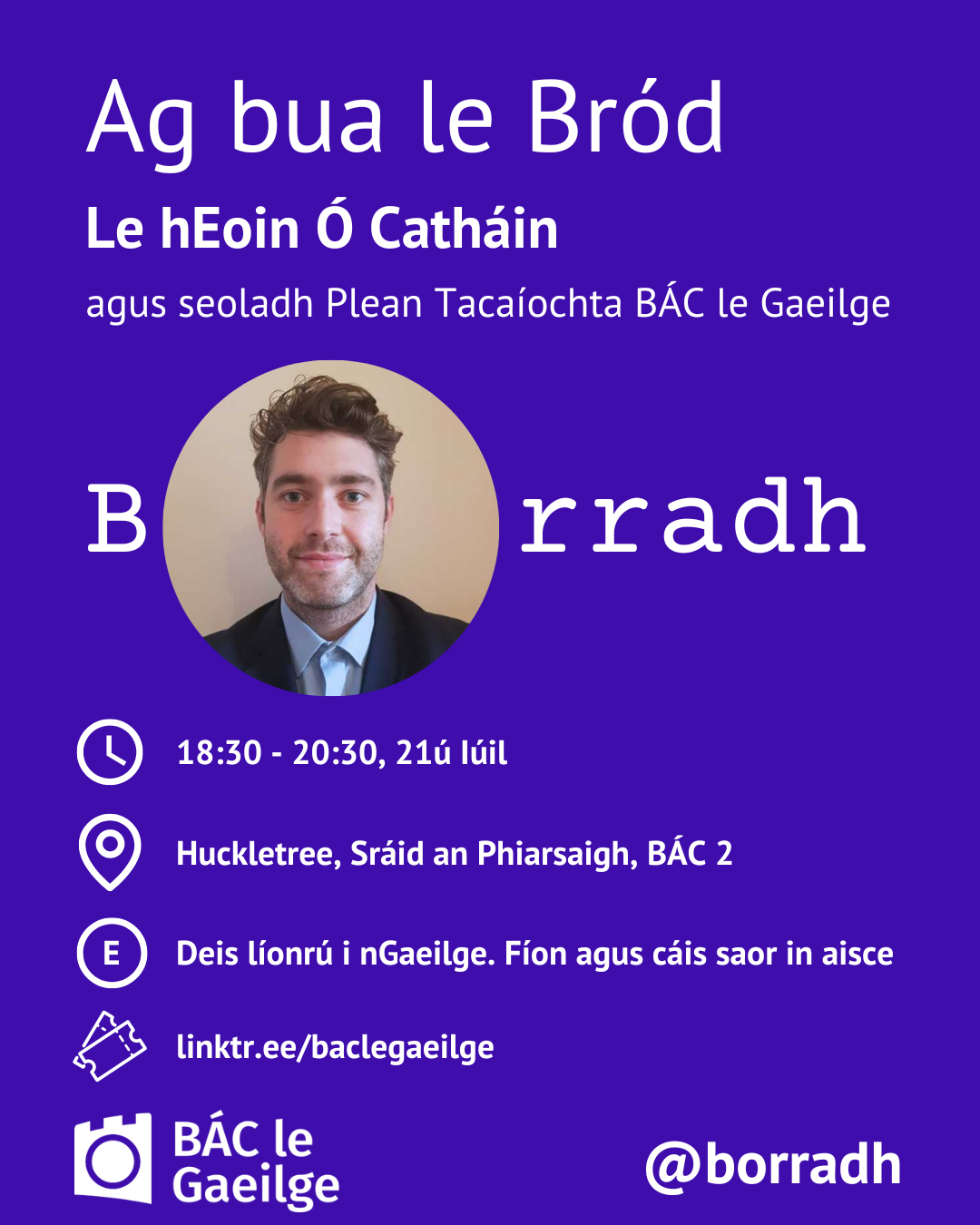 Bígí linn i gcomhair ócáid Bhorradh speisialta seo ar théama Bród. Beidh seoladh plean tacaíochta BÁC le Gaeilge i gcomhair an líonra gnó ann agus freisin, aoichaint as Eoin Ó Catháin maidir leis an téama LADT+ agus Bród san earnáil chorparáideach.
Tá Eoin Ó Catháin ag obair mar Eagraí Polaitíochta le RTÉ Raidió na Gaeltachta, lonnaithe i dTeach Laighean i mBaile Átha Cliath. Bíonn sé ag obair go príomha ar chláir nuachta & cúrsaí reatha. As Contae an Chláir ó dhúchas, chaith sé blianta ag obair i gCeanada agus sa Bheilg.
Be with us for a special Borradh event on the theme of Pride. There will also be a launch of the BÁC le Gaeilge support plan for businesses in their network along with a Eoin Keane as a guest speaker on the topic of LGBT+ and Pride in the corporate workplace.
Eoin Keane is the Political Editor of RTÉ Raidió na Gaeltachta, based in Leinster House in Dublin. He mainly works on current affairs and news programming. He hails from County Clare originally, having spent years working in Canada and Brussells.